NASSCO Thin Plate Line Facility
Grossmont Topping Off - Hand Shake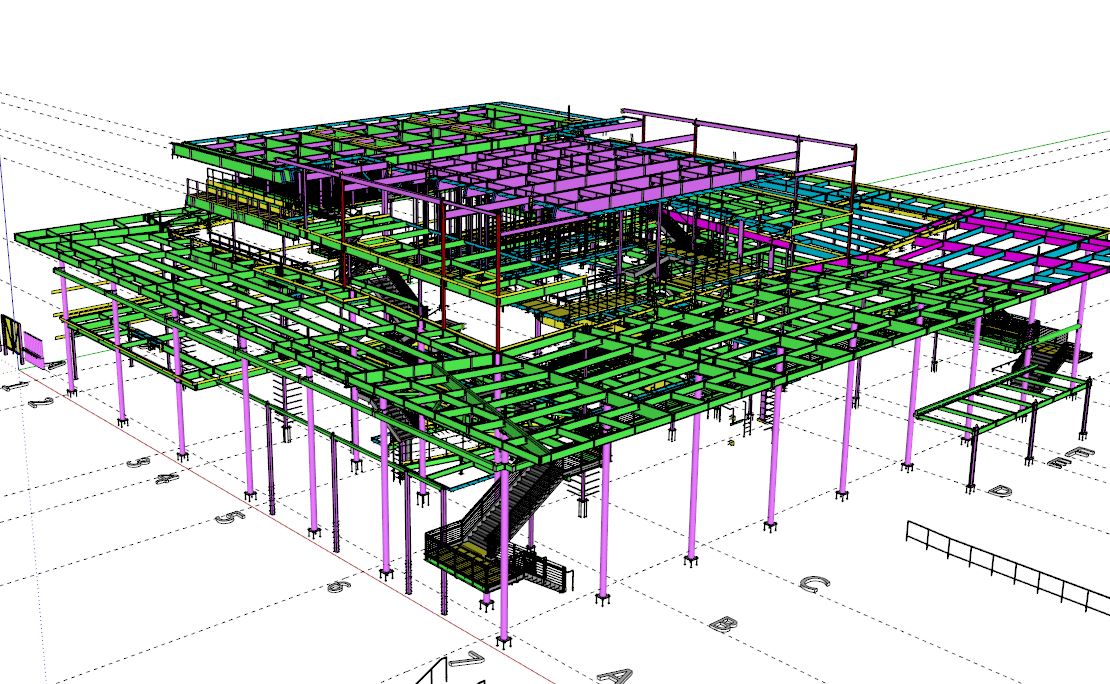 Beamline & Shop Automation
Process
Pacific Coast Iron is a LEED compliant steel contractor that utilizes Lean scheduling principles and practices. Throughout the estimating, detailing, fabrication and installation process we take pride in not only managing our responsibilities, but improving the experience with minimum cost and maximum value; delivering on a customers needs.
Estimating
We pride ourselves on providing comprehensive project bids that are competitively priced and accountable. Our staffs diverse construction background allows us to produce an accurate estimate of work that is needed to deliver your project. This approach also allows us to minimize change orders. When a change order scenario occurs, we communicate with clients openly to determine the scope, finding innovative ways to produce needed work in a cost efficient value engineered manner.
Detailing
Each estimate we provide has been carefully reviewed with our detailing team, so we are prepared to take on any job's complexity once awarded an opportunity. What makes Pacific Coast Iron unique is our commitment to hiring detailers from around the world, based on a specific projects needs. Complexity, timeline and deadline have never hindered what we can deliver on, providing a limitless environment to our clients. From design inception through completion we utilize a myriad of software including 3D detailing and modeling, BIM capabilities, KISS files and CNC data. We believe detailing is the backbone to a successful outcome and provide the highest quality services.
Fabrication
Our 77,500 sq. ft. plant includes six overhead cranes and computerized calibrated equipment that can handle projects of all sizes, and our certified welders are qualified journeymen, delivering the highest in quality. Due to our established plant, processes and equipment we are able to work within or surpass industry standards.
Installation
The installation and erection process is the point at which a concept is turned into reality. In order to ensure we deliver on each clients needs, Pacific Coast Iron appoints a customized field team to each job. We install or erect the end product with competent teams who hold safety in the highest regard. We find ways to be reactive to unsuspecting scenarios, applying unconventional installation tactics when necessary. Client's can rest assured that a project is never