Albert Einstein School - San Diego
Albert Einstein School - San Diego
AIMS Lodging
McMurdo Station Lodging - Antarticia
Southeastern San Diego Livewell Facility Topping Off
Southeastern Livewell Center - San Diego
LACCD Culinary Arts - Los Angeles
LACCD Culinary Arts - Los Angeles
Trade Technical College West - Los Angeles
Trade Technical College West - Los Angeles
China Lake Air Traffic Control Tower Topping Off (Official Navy Photos)
China Lake Air Traffic Control Tower Topping Off (Official Navy PR Photos)
Schwartz Structural Enhancements
Schwartz Building Structural Enhancements - San Diego
Schwartz Structural Enhancements
Schwartz Building Structural Enhancements - San Diego
Bressi Ranch Lot 23
Bressi Ranch Lot 23
Grossmont Topping Off - Hand Shake
Grossmont College Performing Arts Theater
Grossmont College
Grossmont College Performing Arts Theater
Southwestern College
Southwestern College Classroom/Lab Facility
NASSCO Thin Plate Line Facility
NASSCO Thin Line Plate Facility
Coronado SOF
Military Facility
State of the Art Beamline
Beamline 
Welding Inspection 20190327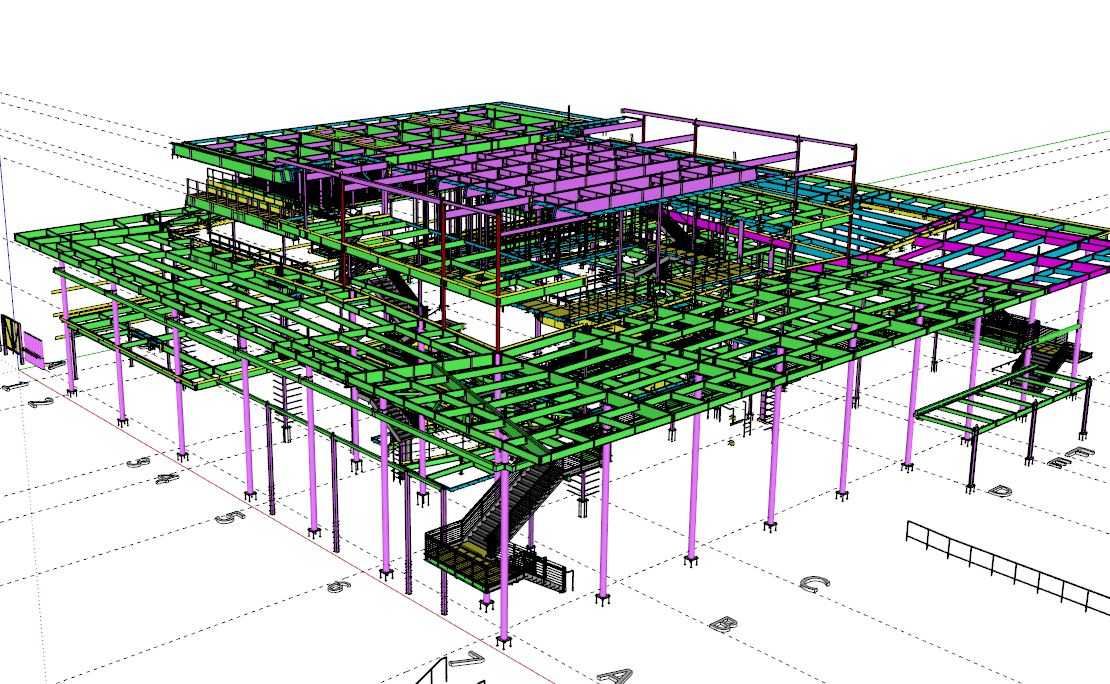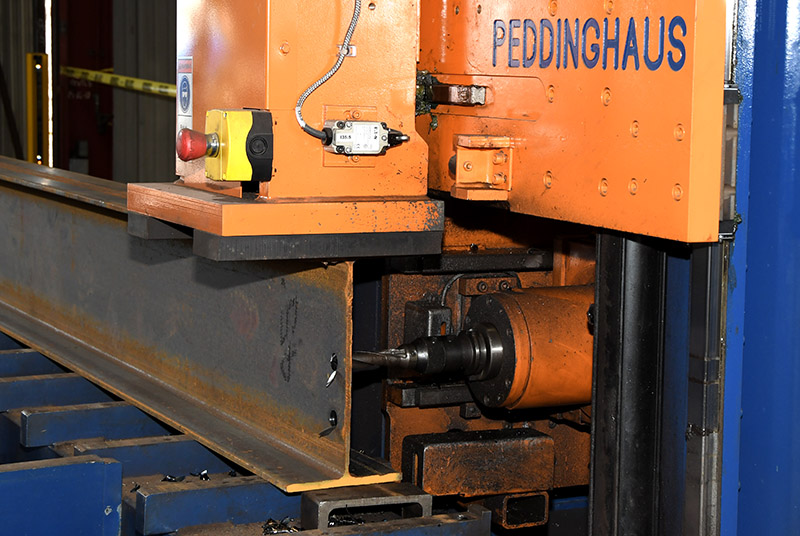 Beamline & Shop Automation
Process
Pacific Coast Iron is a LEED compliant steel contractor that utilizes Lean scheduling principles and practices. Throughout the estimating, detailing, fabrication and installation process we take pride in not only managing our responsibilities, but improving the experience with minimum cost and maximum value; delivering on a customers needs.
Estimating
With over 125 years of hands-on steel fabrication and steel erection experience we pride ourselves on providing comprehensive project bids that are competitively priced and accountable.  We pride ourselves on providing the right number (not necessarily the lowest) and will work with your teams to find alternate means to stay within your budget.  We excel in both the fixed price, design build, and multi-prime framework. 
Detailing
Through a rigorous vetting process we have forged partnerships with multiple detailing firms here in CONUS and around the world.  Through 3D modeling utilizing Tekla, Advanced Steel, Strucad and other state of the art software we have the capacity to take on a wide range of complex jobs.  With the addition of Mr. Peter Sanchez in 2019, formerly the Owner if Eiffel Steel Detailing services, we now have in-house detailing capability and additional resources to ensure that common detailing errors are caught and corrected well before production.  We are extremely excited to combine this new capability with the automated beamline we added in 2018 and produce extremely high quality and timely fabricated steel for your projects. 
Fabrication
Our 77,500 sq. ft. plant includes six overhead cranes and computerized calibrated equipment that can handle projects of all sizes, and our certified welders are qualified journeymen, delivering the highest in quality. In 2018 we added an Ocean Machinery Liberator – Automated Coping Machine and an Ocean Machinery Avenger 2 – Drill Line.  Together these new machinery adds capacity, accuracy and efficiency to our steel fabrication production capabilities.
Installation
Over the years were have forged lasting relationships with multiple steel erectors throughout Southern California.  We work closely with our erectors to carefully plan out each job to include detailing, sequencing, loading, erection aids and coordination with other project subcontractors.  Our project managers work closely with your onsite teams to ensure steel erection performed safely, is well coordinated, issues are anticipated well in advance and when they arise they are quickly and professionally resolved.